Development
·
Kristiansand
·
Flexible Remote
Backend Developer
You can work from anywhere, and you need to have senior experience in a relevant OOP language like C# or Java.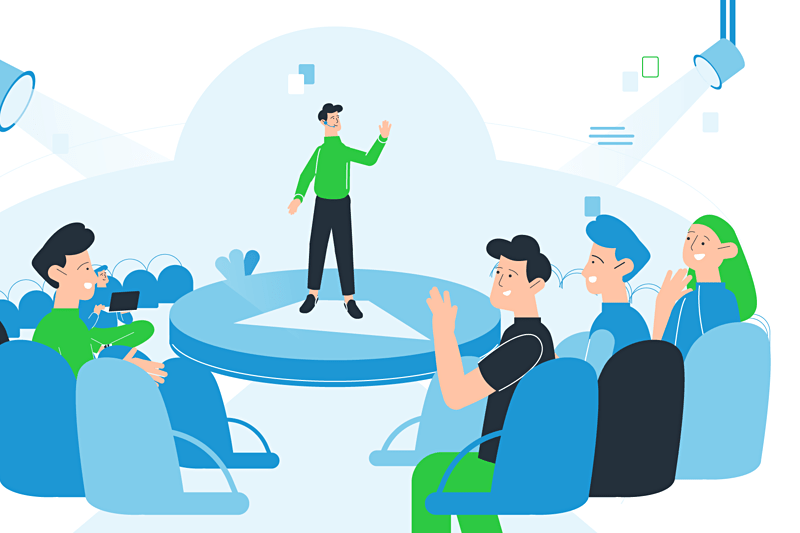 English below
Checkin.no leverer et av markedets kraftigste påmeldingssystem inn mot event-, kurs- og konferansebransjen, sammen med en faktureringsmotor. Dette gjør at kundene våre enkelt kan sette opp påmeldinger til fysiske og digitale arrangementer, samtidig som faktureringsmotoren tar seg av all utsending av fakturaer og registrering av innbetalinger. Resultatet er at kundene våre sparer mye tid og kostnader.
Vi har i dag et kompetent utviklingsteam på 7 stk (UX/Frontend/Backend), som skal dobles de neste par årene.
Tech-stack:
AWS
PHP backend (Laravel)
Websockets
GraphQL API
React frontend
Vi kan tilby en arbeidsplass med store ambisjoner, både når det gjelder internasjonal satsing og teknisk nivå. Vil tilbyr konkurransedyktig lønn, flere goder og mulighet for ansattaksjer. Som backend-utvikler vil du være med på å videreutvikle Checkin fra å være en ledende norsk aktør, til å bli en globalt dekkende leverandør.
Du bør være nysgjerrig, vitebegjærlig og motivert for å jobbe i et team med internasjonale ambisjoner. 
Arbeidssted - Jobb på våre kontorer eller der du bor!
Du kan jobbe remote, eller på våre moderne kontorer sentralt i Kristiansand
Det er ikke noe krav om kompetanse på PHP, men seniorkompetanse på OOP som C# eller Java er nødvendig.
---------------------------------------------
Checkin.no provides a market leading event management system, delivering solutions for the event, course and conference business - with an automated invoicing engive. This enables our customers to set up their own physical and digital events, while the system takes care of all invoicing and registration of payments. The result are customers saving a lot of time and costs..
We currently have a highly competent team of 7 developers (UX/Front end/ back end), doubling in size over the next two years.
Tech-stack:
AWS
PHP backend (Laravel)
Websockets
GraphQL API
React frontend
We can offer a company with great ambitions, regarding both an international expansion and technical level. We offer attractive salaries, multiple other goods and the possibility for employee shares. As a backend developer you will be a part of a team responsible for taking Checkin from being a leading Norwegian provider to a global SaaS.
You're preferrably a curious, need-to-understand person, motivated to work in a team with global ambitions. 
You can work from anywhere, but we also have a nice office in Kristiansand with great co-workers, if you'd like to move here. 
There's no requirement of PHP experience, but you need to have senior experience in a relevant OOP language like C# or Java.
Om arbeidsgiveren
Checkin er et påmeldings- og billettsystem. Bruk mindre tid på administrasjon, og mer tid til å skape gode opplevelser.  Vi har vært i markedet siden 2008 og teller i dag 18 ansatte. Selskapet har vært en scale up siden 2017 og opplever stor vekst på opptil 75% per måned sett opp mot fjoråret. Vi er nytenkende og innovative og representerer et teknisk faglig sterkt miljø, samtidig som vår markedstilnærming er sterk og salgsorientert. Sommeren 2021 ble det gjort en stor emisjon med blant annet Skagerak Maturo, med mål om å aksellerere veksten
Avdeling

Development

Locations

Kristiansand

Remote status

Flexible Remote
Related jobs
Slik har vi det hos oss
Hos Checkin har vi en grunnleggende filosofi om at dersom vi behandler våre ansatte som voksne modne mennesker, så oppfører de seg også slik. Derfor er vi ikke så opptatt av regler og rutiner, men har tydelige mål og forventninger til den enkelte. Hvordan du velger å løse oppdraget er i stor grad opp til deg selv, men du vet at resultatene vil evalueres og du får ærlig tilbakemelding på utført arbeid.
Trives du i en slik kultur, er Checkin kanskje stedet for deg.
About Checkin
Checkin er et påmeldings- og betalingssystem. Vi hjelper våre kunder til å bruke mindre tid på administrasjon og mer tid på å skape gode opplevelser.
Already working at Checkin?
Let's recruit together and find your next colleague.